Honorary President:
Steven K. H. Aung, MD,
Professor of Medicine at University of Alberta
Dr. Steven K. H. Aung is a Clinical Professor in the Faculty of Medicine and Dentistry and he is a Traditional Chinese Medicine (TCM) practitioner and teacher as well as a geriatric, family, and integrative medicine physician. He has been Visiting Professor at universities in China, Japan, the United States, Brazil, Australia, and New Zealand. Dr. Aung is the Vice Chair (North America) of the World Federation of Chinese Medicine Societies. He is also a World Health Organization advisor and consultant on TCM, acupuncture, and cancer pain control. Dr. Aung was awarded a Professional Excellency from the Académie Diplomatique de la Paix in 1986, the Alberta Order of Excellence in 2002, the Queen Elizabeth II Golden Jubilee Medal in 2003, a Physician of the Century Award in 2005, and Canada's highest civilian honour, the Order of Canada, in 2006. Dr. Aung has lectured internationally, and published many articles, books, and treatises on the integration of TCM and Western health care, and continues to offer his own practice in the spirit of a natural and compassionate approach to medicine.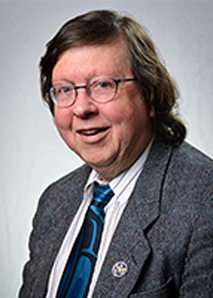 Vice-Honorary President:
Malcolm King, PhD, FCCP,
Professor of Health Science at Simon Fraser University
Dr. Malcolm King, a member of the Mississaugas of the New Credit First Nation, is a health researcher at Simon Fraser University, joining the Faculty of Health Sciences in September 2012. In his career in pulmonary research, beginning at McGill University and then at the University of Alberta, Dr. King has developed new approaches to treat mucus clearance dysfunction in chronic lung disease, and is now working on addressing issues in airborne disease transmission, as well as research aimed at dealing with the respiratory health inequities facing Aboriginal people.
At the University of Alberta, he served as Chair of the Aboriginal Healthcare Careers Committee from 1993 to 2009; this training program has graduated more than 70 health professionals. Dr. King served as President of the Canadian Thoracic Society in 1999-2000, and from 2000-2004 was a member of the Governing Council of the Canadian Institutes of Health Research. In his role as Scientific Director of the CIHR Institute of Aboriginal Peoples' Health, he leads the development of a national health research agenda aimed at improving wellness and achieving health equity for First Nations, Inuit, and Métis Peoples. His achievements have been recognized by the Alberta Lung Association (1999), the National Aboriginal Achievement Foundation (1999), and the University of Alberta Board of Governors (2003).
Vice-Honorary President:
Dr. Marja Verhoef, PhD,
Professor of Medicine at University of Calgary
Dr. Marja Verhoef is professor and Canada Research Chair in Complementary Medicine in the Department of Community Health Sciences at the University of Calgary. She has developed a strong research program in Complementary Medicine and established a Complementary Medicine Research Group to assist in carrying out her research program.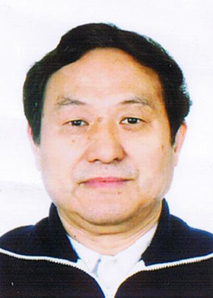 Vice-Honorary President:
Zhao-Zhi Cheng, MD
Professor of herbology at PCU College
Professor Zhao-Zhi Cheng, who came from Provincial College of traditional Chinese medicine (TCM) of Hubei, has been engaged in TCM clinical practice for over 40 years. He is also the chief TCM physician and advisor to MD-PhD candidates at the college. Professor Cheng has accumulated a wealth of clinical experiences in diagnosing-treating a wide range of difficult diseases, including type II diabetes mellitus, thyropathy, rheumatism, obstinate cough and asthma, chronic gastritis, chronic nephropathy, arrhythmia, cystic disease of breast, prostatitis and prostatic hyperplasia, obesity, headache, vertigo and allergic illnesses (including allergic rhinitis, dermatitis, purpura, urticaria and eczema), etc.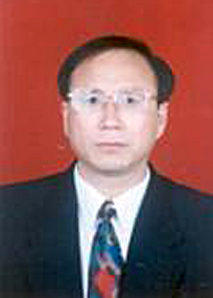 Vice-Honorary President:
Fu Wang, MD
Professor of Classic Formula Institute at Henan College of Tradition Chinese Medicine.
Dr. Wang received his Master degree of traditional Chinese medicine (TCM) under Professor Yiren Chen (陈亦人) from Nanjing University of TCM in China on 1989. He majored in Shanghanlun. He works as the director and professor at Classic Formula Institute at Henan College of Tradition Chinese Medicine.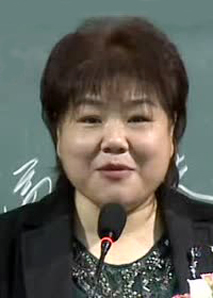 Vice-Honorary President:
Yanling Guo
Doctor of TCM
Dr. Guo is a doctor of TCM and borne in a TCM family. Her father is a very famous TCM doctor. She is good at treating many difficult diseases with TCM.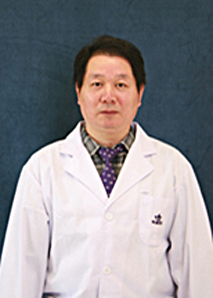 Vice-Honorary President:
Haoqing Tai, MD,
Professor of TCM at Nanjing University of TCM
Haoqing Tai, Master, Professor of TCM, MD in China. Dr. Tai received his Bachelor degree from Nanjing University of TCM in China and his Master degree of traditional Chinese medicine (TCM) from Shanghai University of TCM in China. He works as the director and professor in Department of the Anatomy in Nanjing University of TCM.
President:
Stevenson Xutian, PhD, RAc
Dr. Xutian is a registered acupuncturist in US and Canada.
Stevenson Xutian was bornand brought up in a multi-generation TCM family. He was deeply influenced byTCM and herbology in his childhood and has developed great interests inintensive studies of the classic of Chinese medicine. He has developed several creative programs forthe treatment of miscellaneous diseases.
Beside his instruction in master's programs, Dr.Xutian pays more attention to fundamentals of basic theories and orientalprinciples; He has better understanding on classical TCM books inherited inChinese culture and ancient philosophy, indebted to his knowledge of frontiersciences. He has learned profound perceptions on TCM diagnostics through subtleinformation exchange, reliable intuition and perception. He is particularly infavor of finding diseases at their early developing stages prior to certain pathologicsymptoms. He devotes himself to therapeutic exploration on a variety ofstubborn or life-threatening diseases on holistic view and Qi adjusting level.
Dr. Xutian has practical experiences in treatingcancers, various pains, car accident syndromes, neuron and tissue damages,unfertilized diseases, depression, dysmenorrhoea, fiber-myologia, Parkinson'sdiseases, functional disorders, mental or psychiatric diseases and so on. Thetechniques he often applies are holistic with the environment, and emphasize self-healingefforts and mind coherent collaboration from patients. He developed a techniqueof condensing herbs with the goal of directly promoting human body energycirculation and producing instant effects. He prescribes small amount (weighted1 to 10 grams) of herbal medicine containing only 2 to 4 herbs. Thecondensed/concentrated herbs are warmly welcome because of their simplicity,convenience and low cost.
Dr. Xutian often gives lectures to physicians andacademic medical communities in many Countries. He has published many books andpapers at past 40years and has a few influential publications including academicjournal papers and books in medical and life science fields. The following aresome of his more recent publications:
1. "Handbookof Traditional Chinese Medicine" (3 volumes in English), by World ScientificPublish Co. 2014, http://www.amazon.com/Handbook-Traditional-Chinese-Medicine-Volumes-ebook/dp/B015MEW6D2/ref=mt_kindle?_encoding=UTF8&me=
2. "NewExploration and Understanding of Traditional Chinese Medicine", The AmericanJournal of Chinese Medicine, Vol. 37, No. 3, 411-426, 2009.
3."Comprehensionof the Unique of Characteristics of Traditional Chinese Medicine", The AmericanJournal of Chinese Medicine, Vol. 40, No. 2, 231-244, 2012 WSPC.
4. "New Development in Traditional ChineseMedicine: Symbolism-Digit Therapy as a Special Naturopathic Treatment" , Vol. 44, Issue 7, MS # AJCM, 2016WSPC.
5. "Tai Chi", Second edition, # Complementary andAlternative Medicine 177-197, 2004.
6. "Casestudies of Chinese Acupuncture's Comprehensive Effectiveness on KneePain", Journal of Acupuncture and Tuina Science, Shanghai Research Institute ofAcupuncture & Meridian, 2016, Shanghai, China.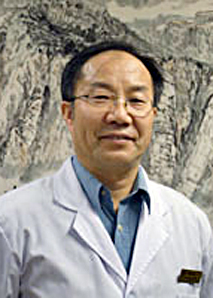 Vice-President and Executive President:
Fulin Wang, MD, PhD, RAc
Dr. Frank Fu-Lin Wang is the President and founding member of Bethune Oriental Medicine Center. Trained in both Western and Oriental medicine in China and Canada, He devotes his knowledge, skills, experience, compassion, and dedication to the cause of integrative medicine and Oriental medicine. His unique approach in medicine combined with his remarkable professional morality has made him a highly respected teacher, practitioner, and researcher.
Dr. Frank Fu-lin Wang has extensive training in medicine. He received a Bachelor of Medicine (Clinical) from Ningxia Medical College in 1982, a Master of Medicine from Harbin Medical University in 1987, and a Doctoral Degree from Faculty of Medicine, the University of Calgary in 1994. He was the recipient of Outstanding Student Award from Ningxia Medical College (1980-82), National Scholarship Award from the State Education Commission, The People's Republic of China (1989), Studentship Award from Alberta Heritage Foundation for Medical Research (1991-1993), Premier's Award from Alberta provincial government (2000-2001, 2007).
Dr. Frank Fu-Lin Wang works as Epidemiologist for Alberta Health and Wellness and has been a Registered Acupuncturist, in private practice since 1995. He also involves in teaching and research. He is the Adjunct Assistant Professor of University of Calgary, Visiting Professor of Ningxia Medical College, Senior Instructor for the Acupuncture Diploma Program at Grant MacEwan University – since 1998 – has been actively involved in the organizations of Complementary and Alternative Medicine. He has served as the chairman of the Membership Committee, the Acupuncture-Traditional Chinese Medicine Society of Alberta, and the Board of Examiners in Acupuncture.
Dr. Frank Fu-Lin Wang believes in balance and integrative medicine and has a special interest in treatment of obesity, neurological disorders, accidental injury, and cancer.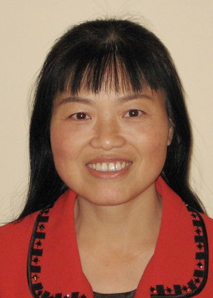 Vice-President:
Feng Sun, MD, PhD, RAc
Dr. Sun received her Bachelor degree from Anhui Medical University and her Master degree and PhD of pharmacology from Nanjing Medical University in China. She worked as an instructor at Medical School of Kumamoto University of Japan. He worked in Department of the Medicine and Cross Cancer Institute at University of Alberta. She is a Registered Acupuncturist in Canada and a Professor at Nanjing University of TCM.
Secretary:
Shusheng Tai, PhD, RTCMP
Shusheng Tai, Master, Ph.D. (Japan), R. Ac & TCMP. Dr. Tai received his Bachelor and Master degree of traditional Chinese medicine (TCM) from Nanjing University of TCM in China. He earned his PhD of Pharmacology from Kumamoto University of Japan. He worked in Department of the Medicine and Cross Cancer Institute at University of Alberta. He has studied, practiced and taught TCM since 1980. He works as a researcher, supervisor and instructor at the Canadian Institute of Complementary and Alternative Medicine Research. He learned some special techniques from his supervisors in the therapy of pain syndrome, skin diseases, sleep disorder, three high syndromes (blood pressure, sugar and fat), tumors, etc.

Treasurer:
Cordilla Pearson
Cordilla Pearson used to work in business field. She spent numerous years in various types of businesses, holding positions in Accounting/Finance and IT. These positions have allowed for me to work in many countries such as Canada, USA, United Kingdom, and the United Arab Emirates. Learning about and from other cultures, and people has always been my passion. She will continue grow and learn by allowing herself to be accepting of all people, their beliefs and the culture.
When she was a young girl she spent a lot of time with her Grandmother picking herbs. These are special times she will always remember and will never lose touch of as she truly understand and believe in natural/traditional medicine and its benefits. Her family is now multicultural, and the members get to share and learn a lot from each other's cultural backgrounds.
She started to help Bethune Oriental Medicine Center from 2006 and worked as a full time from 2015 as an Office Manager/Bookkeeper and learning about herbal medicine. She truly enjoy working with the patients and the herbs. Working with the herbs has a special feeling that keeps her in touch with her cultural beliefs.